The 10 Best Things About Being a Boy Mama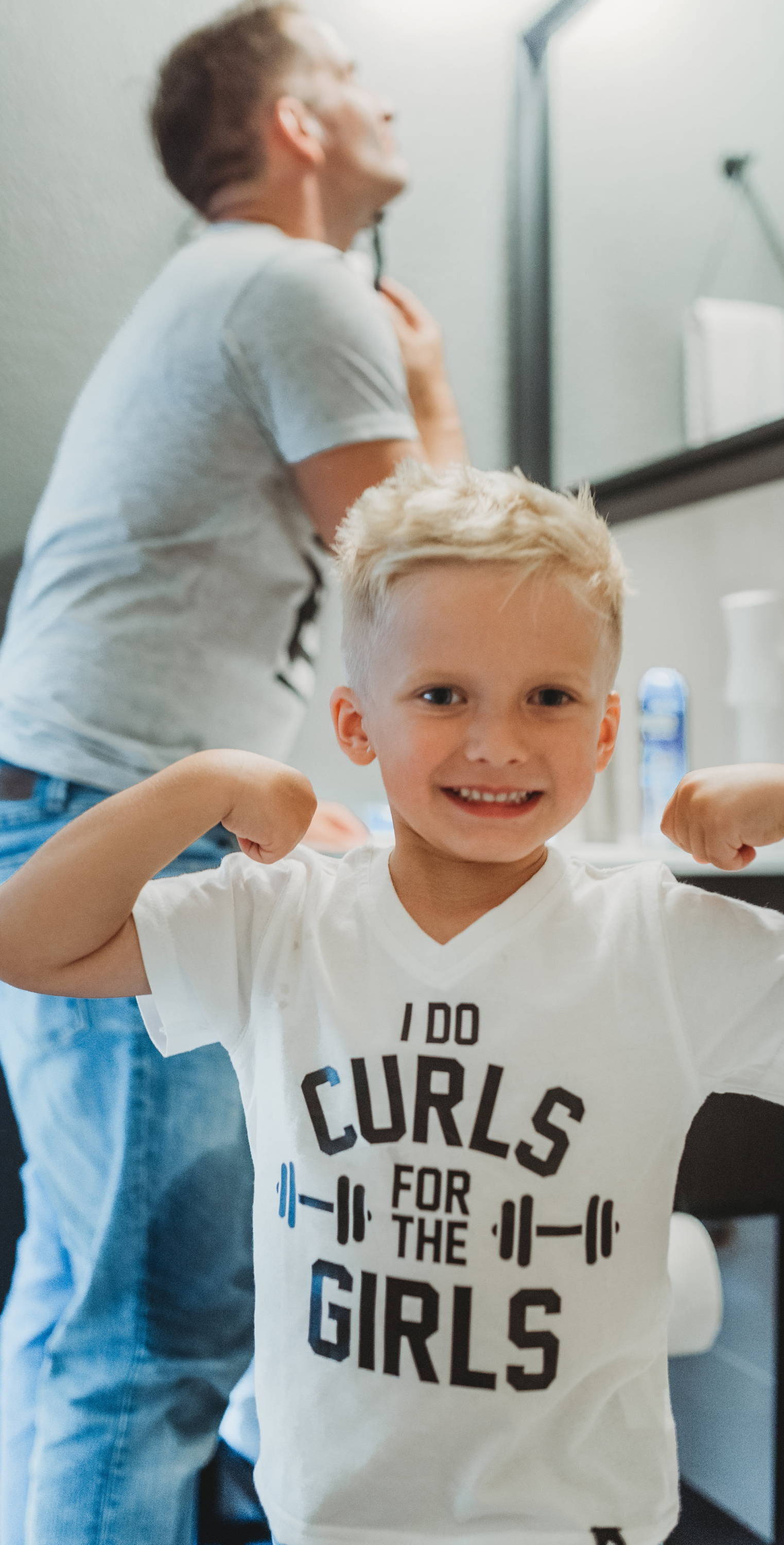 Growing up, I was always a girly girl. Like, to the extent that I refused to wear pants until grade school, and most pictures of my childhood show me twirling while wearing heels. Heck, I even wore stilettos up until the day before I gave birth to my oldest!
I only had a sister growing up, and my husband was the first boy I ever lived with besides my dad. So when I saw that first sonogram that unmistakably showed my first baby would be a BOY, I was downright terrified.
Fast forward 8.5 years, and here I am today, mom to not one, not two, but THREE rowdy, rambunctious boys. My sole daughter and I are completely outnumbered in our testosterone-filled home. Life in our house is loud, crazy, exhausting, and so much fun!
Here are the top 10 things I LOVE about being a boy mama:
Disclaimer: I definitely understand that not all kids conform to the ideas I have listed below. I have 3 boys (and 1 girl) and each one of them is very different, with very unique personalities. Some of the ideas below may feel like somewhat of a gender stereotype, but they are based on my own personal experience raising my children, and are not meant to exclude anyone that may have different experiences.
#1. Boys looooooove their mamas.
My boys absolutely melt my heart with how much they love me. I have two boys that are undeniably mama's boys, and one that is definitely a daddy's boy, but still manages to save some of his best snuggles for me.
Oh, and those snuggles! Man, those snuggles keep me going!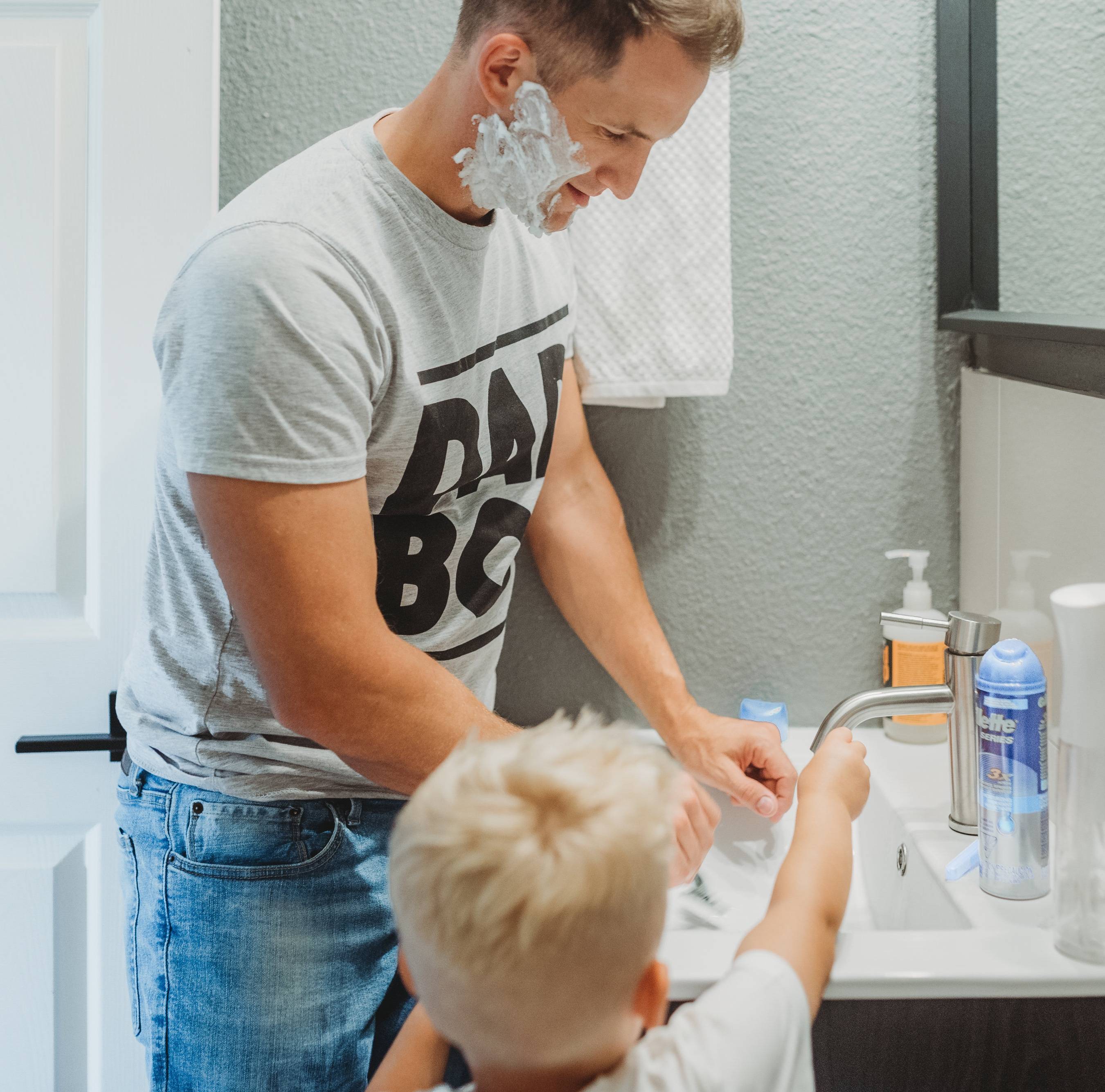 My baby is the king of mama's boys. He's two, and the other day, for no reason at all, he walked into my closet while I was getting ready and sweetly said, "Mama, you pwetty." I could have melted into a puddle of happiness right then and there. He also goes into the backyard and picks a flower for me almost daily, which of course I am demanded to wear in my hair behind one ear or I will be in serious trouble - but then again, how could I ever say no?
My friend asked what it was like to live in a house full of boys so I peed on her bathroom floor, ate everything in her fridge, told her 800 stories about Minecraft, farted 20 times, and when she was ready to kill me I gave her a hug and told her she was pretty.
- Unknown
#2. Less drama
Seriously, the drama of girls has always baffled me. I managed to stay out of most of it when I was younger, but I can't seem to escape it now. My daughter is 6 and she is best friends with everyone…until she isn't. And then it is one sob story after another about how so-and-so doesn't like her anymore, and she wasn't invited to this birthday party or that play date.
Boys, on the other hand, bond over the simpler things in life, like football, video games, and Pokemon cards (oh, how I loathe Pokemon cards - I can't escape them!). If you have a disagreement, you wrestle it out, then grab one of the above-mentioned items, and suddenly you are friends again. Easy peasy lemon squeezy. 
I mean, the wrestling matches to resolve those disagreements can be a little…intense…at times, which is why this shirt is soooooo accurate: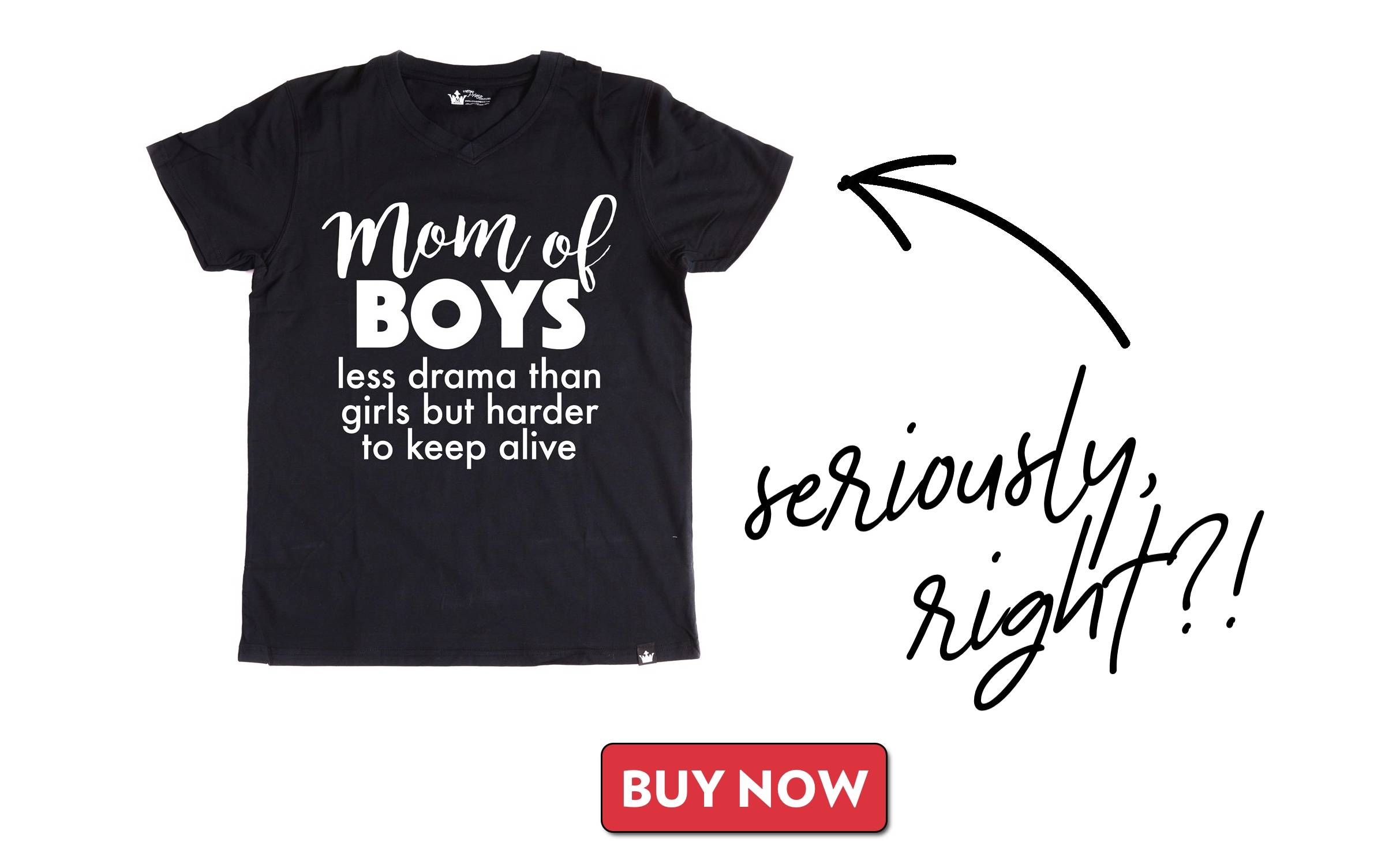 To wake up to the sound of my son saying "Mama, mama!" It's the best sound ever.
- Miranda Kerr
---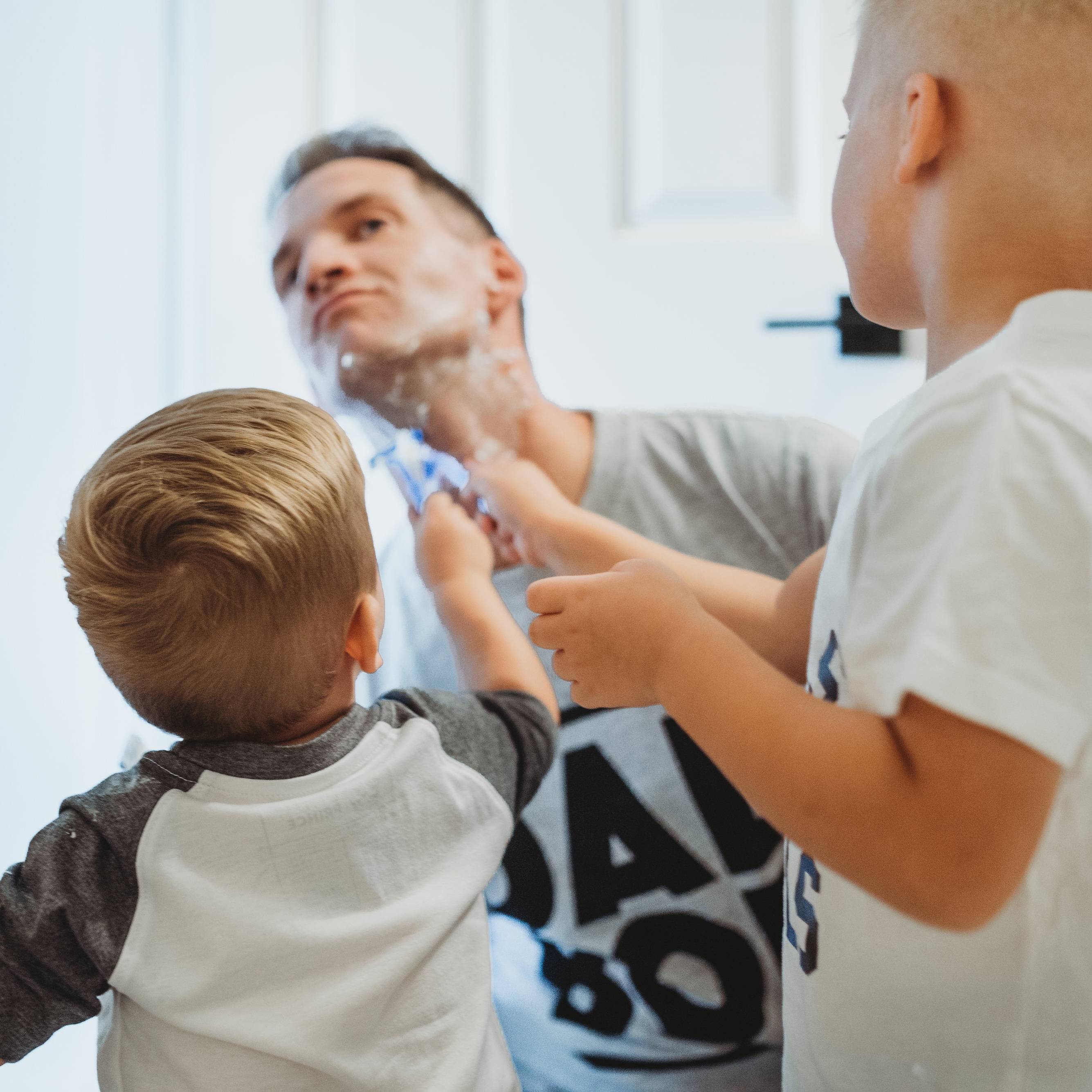 #3. Bathrooms are WAY easier
Public restrooms are gross. Public restrooms with a kid are my worst nightmare. I mean, seriously, why do they have to touch everything?! 
But with boys, it is sooooo much easier to never touch a single thing in there except for the soap dispenser and sink. 
No bathroom? No problem. Any old tree or bush will work perfectly.
My mother never gave up on me. I messed up in school so much they were sending me home, but my mother sent me right back.
- Denzel Washington
#4. You will laugh EVERY DAY
Let's face it - potty jokes are gross, but just hearing those deep belly laughs when all your boys are tooting or smelling their own stinky feet (holy cow they have some stinky stinky feet) is more than enough to get you laughing along.
And all those times that they do something that was definitely wrong, and you are really supposed to be mad at them for it and discipline them, but you are having the hardest time keeping a straight face so that they don't think you think it is funny? Oh yeah, that's my life every day.
They say the silliest things and do the silliest things - anything to get a laugh out of mom.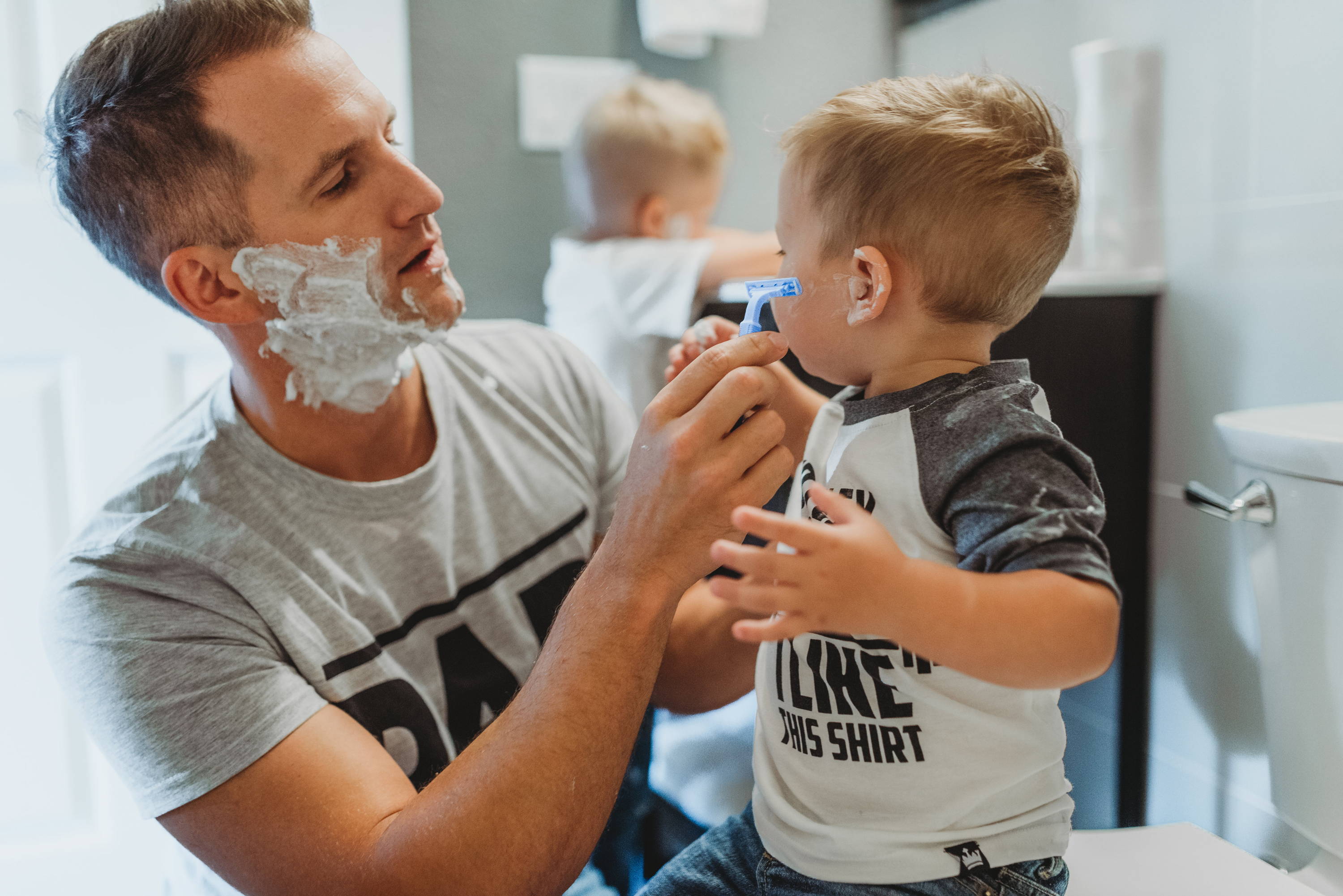 ---
The most important mark I will leave on this world is my son.
- Sarah Shahi
#5. Boys are easy to keep entertained
Keeping boys busy and entertained is easy. You don't need the little dolls with the doll clothes and hair accessories and houses and cars and pets and friends and furniture and books and makeup and everything just for a doll. You just need a couple of matchbox cars or dinosaurs and you're set.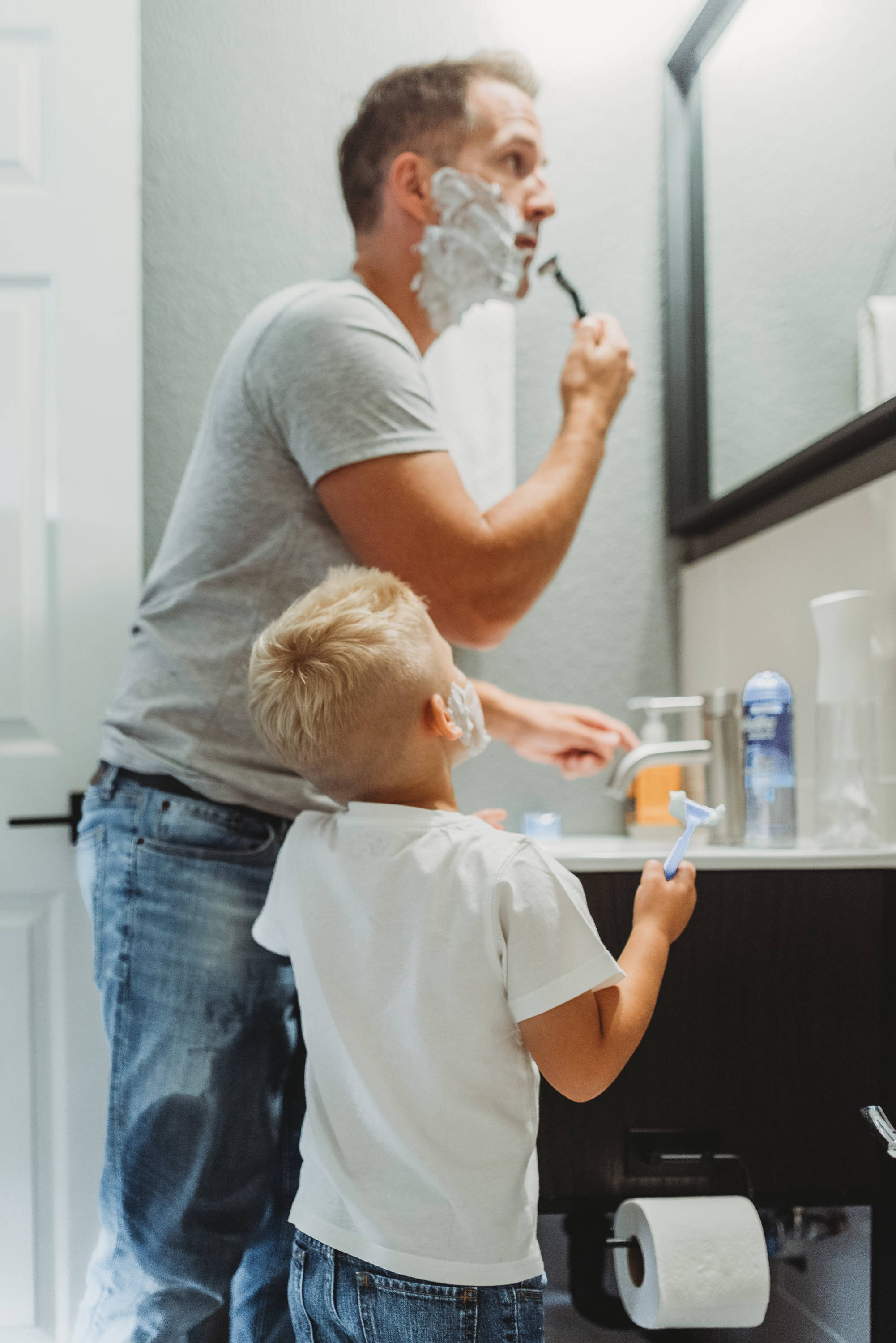 Or maybe not even that! I remember when my oldest was a toddler, and I took him to the park and brought all the things and then he promptly ignored all the things and sat in the dirt for an hour digging with a stick. I looked at him and realized right then another reason I was so blessed to be a boy mom.
And she loved a little boy very, very much - even more than she loved herself.
- Shel Silverstein
---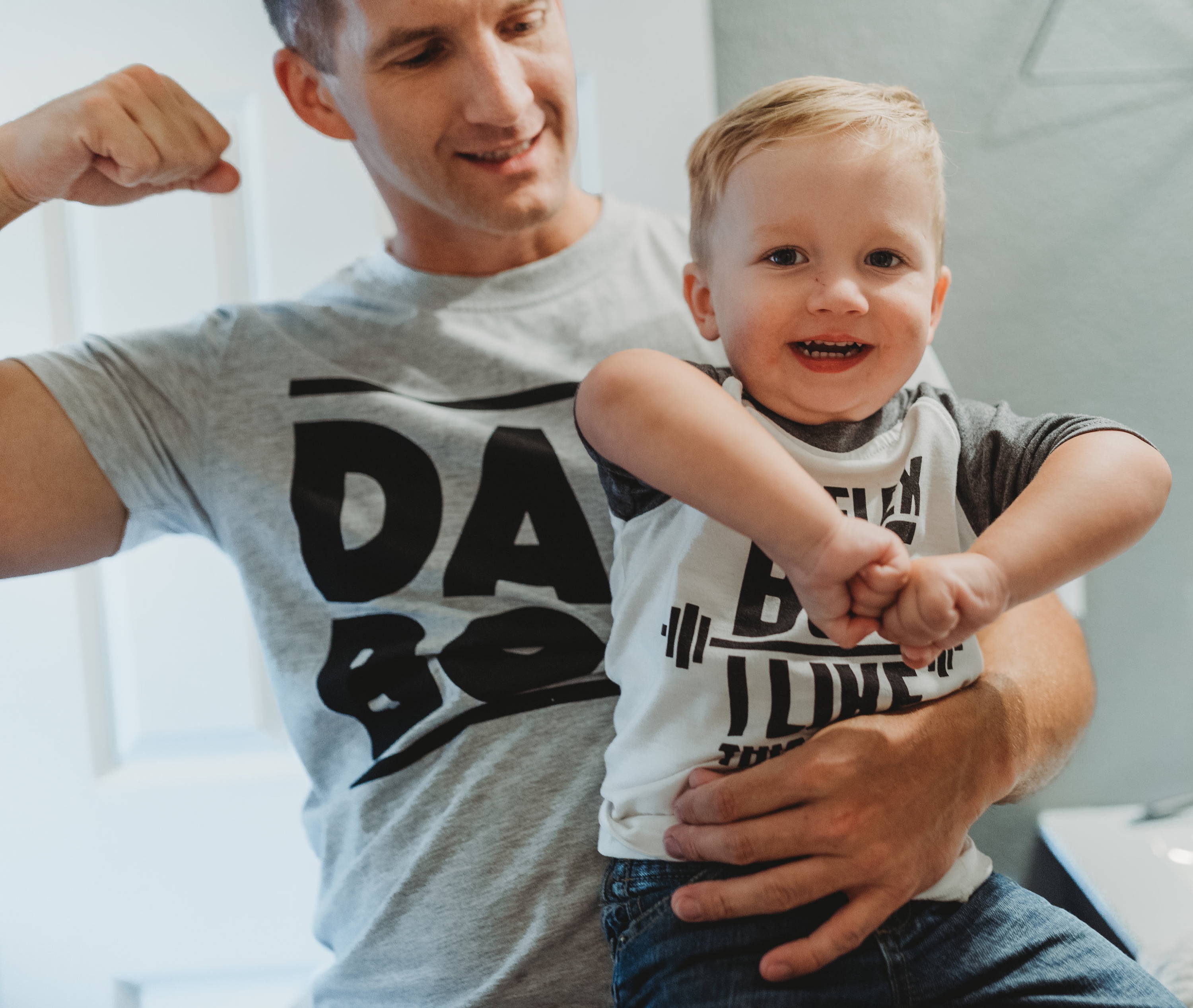 #6. Wrestling is FUN
Everything that boys do is turned instantly into a full-body contact sport. If you ask for a hug (or even when you don't), be prepared for a hug all the way from his head to his toes, after he runs into you at full turbo speed. 
Playtime in our house consists almost entirely of tickle fights and mom and dad launching the kids onto the couch or a bed. And for some reason, every single one of my boys thinks it is downright hilarious when I bump them down (usually onto a pillow or couch again). They beg me for what they call "beat downs." This was a bit of an issue when they started going to school, and they told their teachers in all seriousness that their parents beat them every day. Try explaining THAT one! But seriously, every day when I come home I am assaulted by a stampede of squirmy boys asking me to beat them up. 
So, of course, I join right in the wrestle-mania, and it is the best way to unwind after a long day. Try it and just try to prove me wrong.
Even more than the time when she gave birth, a mother feels her greatest joy when she hears others refer to her son as a wise learned one.
- Thiruvalluvar
#7. It is downright fascinating to learn about boys by raising one
As I said in the beginning, I didn't have a lot of experience with boys when I was younger and I had no idea how or what to do with them. Now as the mom to three of these little enigmas, I relish the opportunity to see how their minds work every day. It is such an amazing experience to see so much that is the complete opposite of me, as well as so many qualities that are exactly the same, but almost like looking at myself through a different pair of glasses - the same and different all at the same time. 
Sometimes I find myself just staring at them, watching them, studying how their little brains and bodies work. They teach me so much about myself, about my husband, and about other people. They push me and test me in so many ways, and at the end of the day I feel like I am just a better human being because of their influence in my life.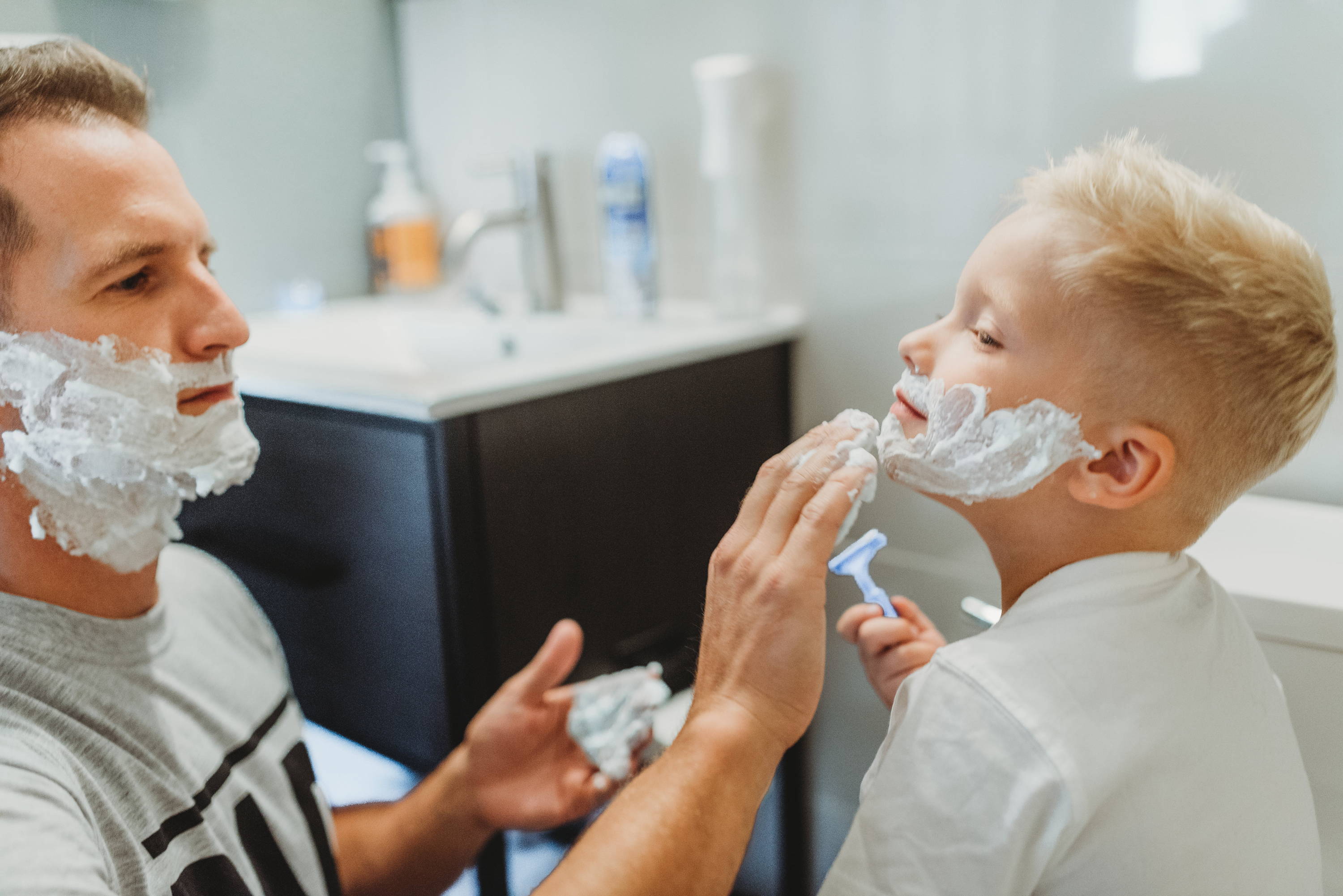 ---
There is an enduring tenderness in the love of a mother to a son that transcends all other affections of the heart.
- Washington Irving
#8. Boys are fun to dress
Wait, what? Boys are fun to dress?!
Oh, but they are! There is just something about a little boy all dressed up in a shirt and tie that just gets my heart all a-flutter. Little boys dressed like little men make this world a happier place. 
Cardigans? Henley tees? Little tiny suit pants? Yes, yes, and YES!
---
And don't get me started on little baby boys in snapbacks...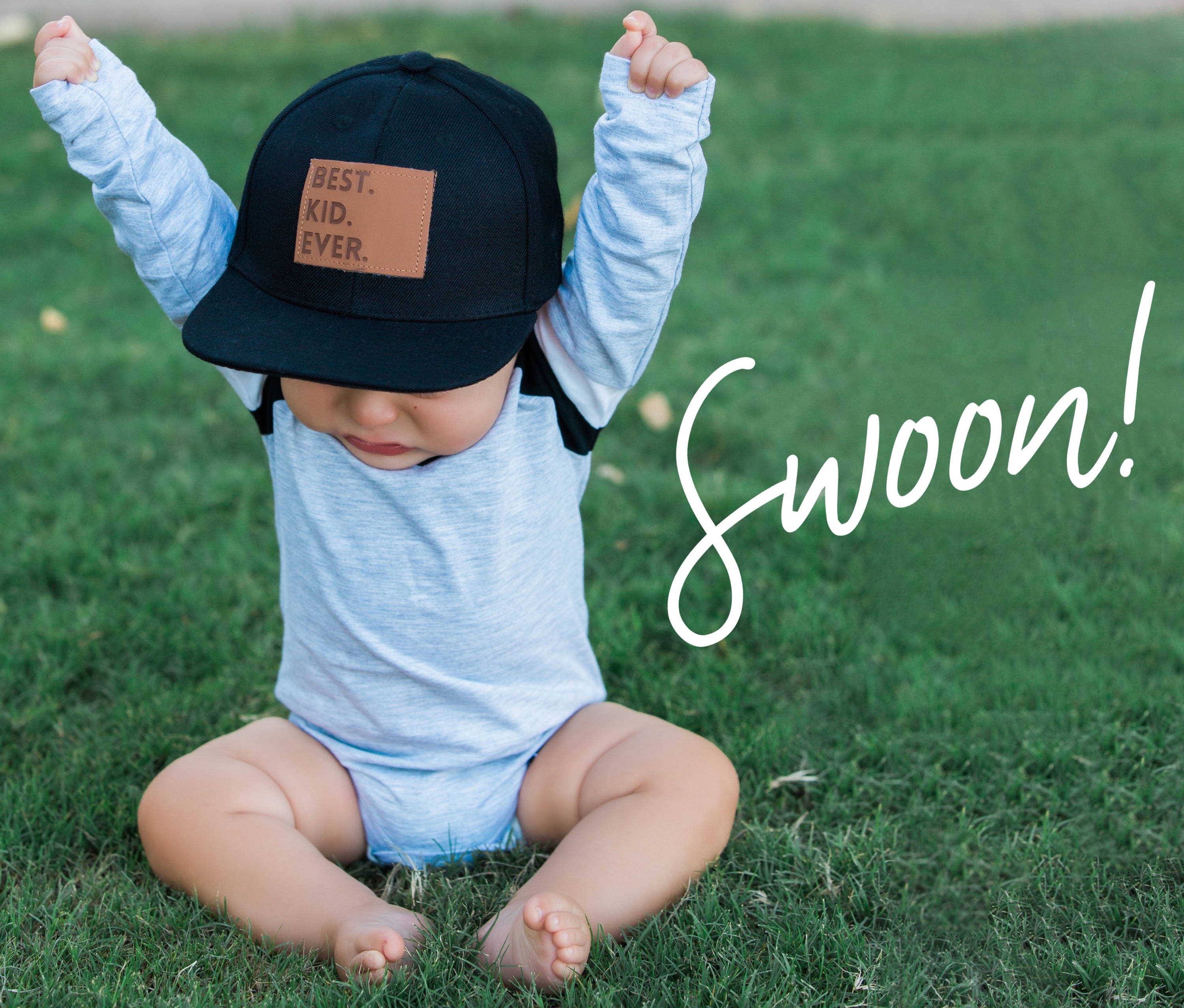 ---
I just love when boys are dressed well. They deserve it!
Moms are as relentless as the tides. They don't just drive us to practice, they drive us to greatness.
- Steve Rushin
#9. Boys love to be just like their dads.
My boys are blessed to have an awesome dad. He's definitely not the stereotypical dad - he stays at home with them while I work.
He's the one helping them with homework, reminding them to clean the playroom and practice piano, making dinner, and driving them to soccer practice. But even before the roles were reversed, when he worked out of the home and I worked from home, he was always very intimately involved in their lives. 
I love watching my boys as they look at him with so much admiration in their eyes. I love when they snuggle with him, when they wrestle with him, when they want to style their hair and dress just like dad.
To be a mother of a son is one of the most important things you can do to change the world. Raise them to respect women, raise them to stand up for others, raise them to be kind.
- Shannon L. Alder
#10. I get to raise the next generation of men
More than anything, I love the opportunity that I get to take part in raising the next generation of men. I know the prevailing theme right now is "the future is female" but guess what, folks, these boys are still going to play a huge role in the future of our world. The boys that we are raising right now will still be doctors and lawyers and leaders and will influence the world in ways that we don't yet understand. And I have the opportunity to help shape that influence. To make sure that they are good, respectable, contributing members of society, that they know how to work hard and to treat everyone they meet with respect, regardless of their gender or color or anything about them. To know that my sweet little boys will grow up to be the remarkable men I know they are capable of becoming.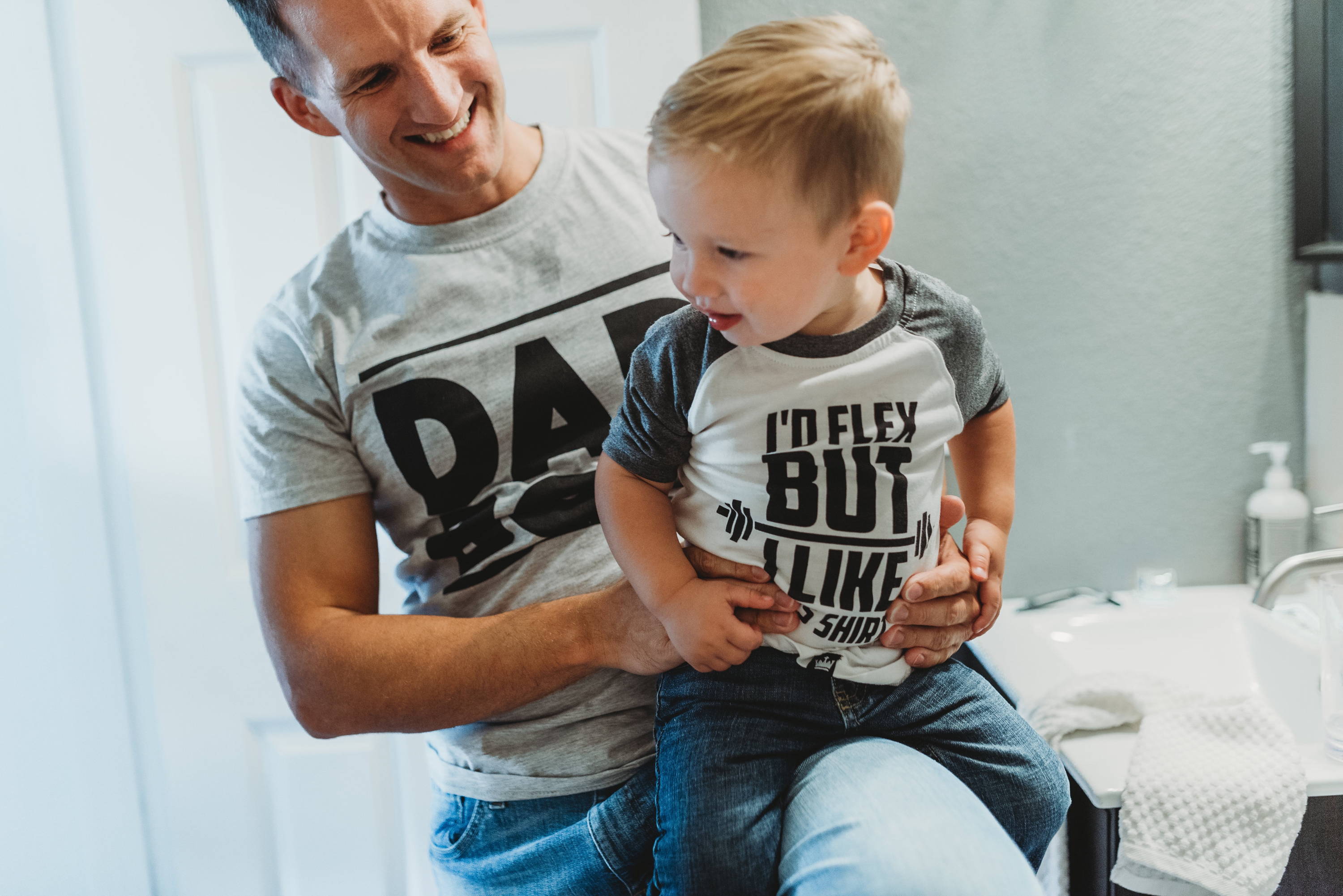 ---
All that I am, or hope to be, I owe to my angel mother.
- Abraham Lincoln
BONUS!
Not only do I get to raise some incredible young men, I am faced with the exciting challenge every day of being the type of woman I want them to marry. No woman will ever be good enough for these boys, and I get to prove that every day. It makes me a better mom, and it makes me a better person knowing that what I do matters, not just in their lives right now, but also how they grow up, how they treat girls, and who they will date and eventually marry. So I've got to set that bar high for myself, so that they keep it high when the time comes to pass my torch along.
---
SHOP THE LOOK!
Styles featured in this post:
---

Leave a comment below with YOUR favorite thing about being a boy mom. We'll select one lucky mama (or dad - no discrimination here!) who comments to win a $25 gift certificate to Littlest Prince! You must leave your comment no later than midnight on Sunday, October 20. Winner will be notified via email by Monday, October 21, 2019.
Earn a bonus entry by emailing a photo of you and your boy(s) to summonthehelp@littlestprince.com. Please make sure to send the email from the same address you use when commenting! :)
---
48 comments
---
---